Sunday July 4 2021 in Oosterpark World Stage, Amsterdam
Start: 17:15
Rhythmic poetry of the world
Occitan polyphonic singing - that is the basis of San Salvador. This six-piece band from Corrèze in the South of France, combines poetry with hypnotic, polyphonic harmonies, propelled by driving percussion. Inspired by the centuries-old troubadour tradition of their region, they are also in search of an universal folk sound; the ultimate mix of cultural and musical influences.
On their debut album La Grande Folie, they question the idea of an unchanging cultural heritage. Instead, they explore "where the boundary lies between creation and tradition" and act against "those who think that music has a beginning and an end". As true modern troubadours of the world, they take the audience on a journey along the paths of trance, "choral punk", world vocals and math rock compositions. Their exhilarating rhythms and lush combination of styles will get any festival audience dancing.
Led by lead vocalist and tambourine player Gabriel Durif, the band consists of Eva Durif on vocals, Thibault Chaumeil and Marion Lherbeil on vocals and tom bass, Laure Nonique Desvergnes on vocals and Sylvestre Nonique Desvergnes on vocals and drums.
Photo header © Antoine Parouty
Where?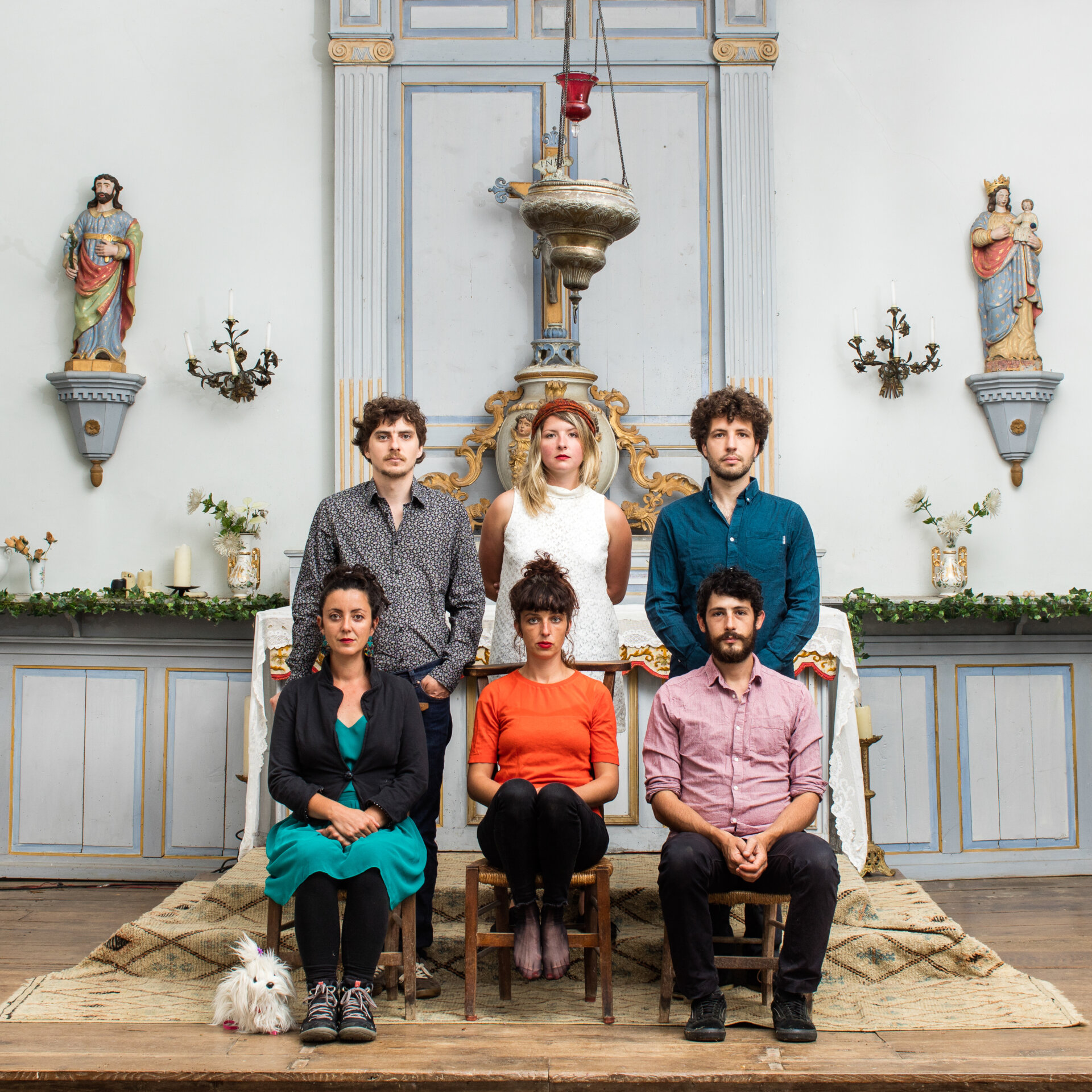 © Kristof Guez