Genealogical through Storytelling
In 2019, in order to visualise the rich, super-diverse roots of Dutch people, we launched Rootszoekers: a platform on the cutting edge of genealogical research and interdisciplinary storytelling.
Due to Covid -19, the Roots Search Project 2020 has had to be postponed. Next autumn, the new Rootseekers will delve into the archives and dig out their family history. Stay tuned for more information about the stories they will find.
The participants of the first Roots Searchers track in 2019 were Charo Durán, Rachel Rumai and Fiona Kelatow. Together with researchers from the CBG, they searched for clues in their family history. They were assisted in structuring the material handed down to them by their families. Based on the stories they unravelled, they each made a short performance.
During the opening night of Amsterdam Roots Festival 2019 in Pakhuis de Zwijger, Charo Durán, Rachel Rumai and Fiona Kelatow presented their new pieces. In addition, we talked about the Roots seekers trajectory. What does identity mean? How important is it to know one's roots and how do artists incorporate these roots into their work? Roots and identity, feeling at home or claiming your home.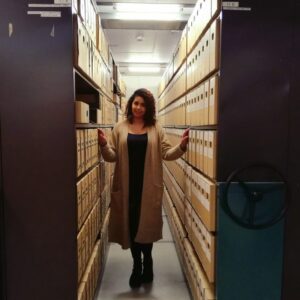 Rachel Rumai is a storyteller and writer. During the Rootseekers programme she went in search of her family history, with roots in Venezuela and Curaçao.
Fiona Kelatow graduated as a theatre teacher at ArtEZ School of the Arts in Zwolle. She works as a theatre maker and theatre teacher and works for cultural institutions such as the interdisciplinary learning line Art is Closer Than You Think (KIDD), the BonteHond youth theatre company and the Scheepvaartmuseum. Fiona went in search of her roots in the former Dutch East Indies and the Moluccas.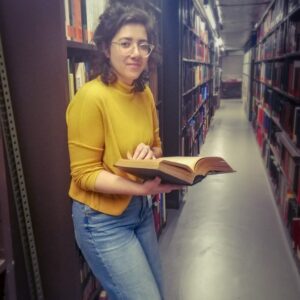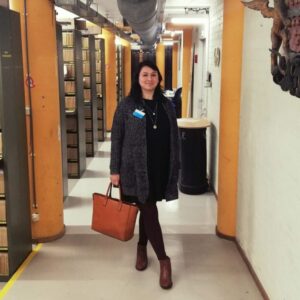 Charo Durán is zangeres en actrice. Door middel van haar stem deelt ze met de wereld wat er in haar hart leeft. In het Rootszoekers project ging Charo op zoek naar het verhaal van haar (voor)ouders, in Bolivia en Nederland.