Since the very beginning of the festival, Amsterdam Roots has often worked together with artists and communities from Zuidoost. The move of our headquarters to Southeast therefore felt like a logical step. To a place of vibrant creativity with many young makers and sparkling initiatives.
On Thursday 30 June, from 19:00 to 22:30, Amsterdam Roots presents a sparkling music programme at five special locations in the Amsterdamse Poort, the heart of Amsterdam Zuidoost: New Meatropolis ZO, Oscam, Foundation Hip Hop Academy, Poortstage and an outdoor stage on the Hoekenrode square next to metro stop Bijlmer Arena.
The profile of each location inspires a varied programming: from singer-songwriters to hip hop acts and multi-headed bands. With live performances by Bahghi, Hatoon, Josimar Gomes, Djuwa & Arturo, Phantom Wizard, De1ste, Jora, Ready, N.A.I., Lady Shaynah and Soultrash!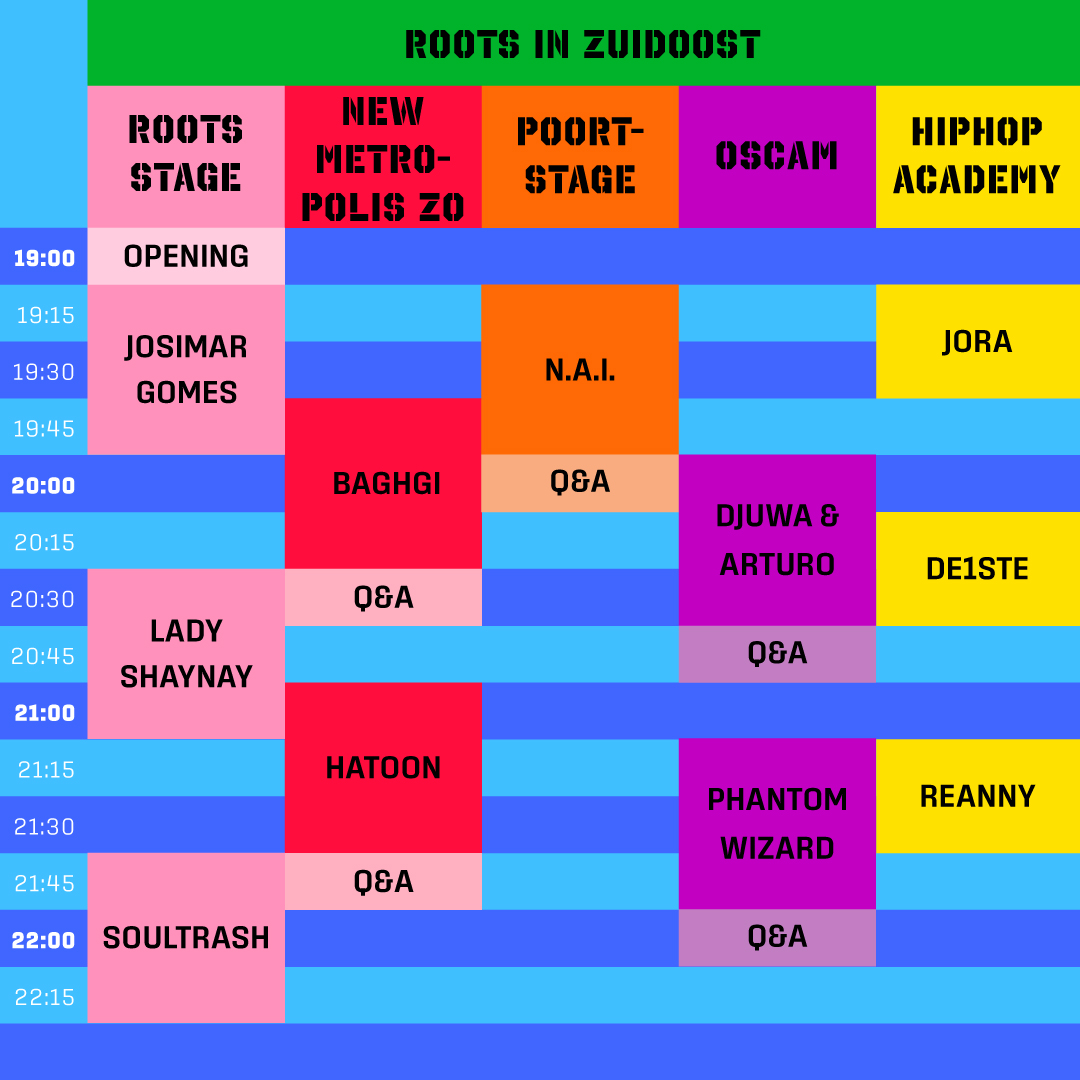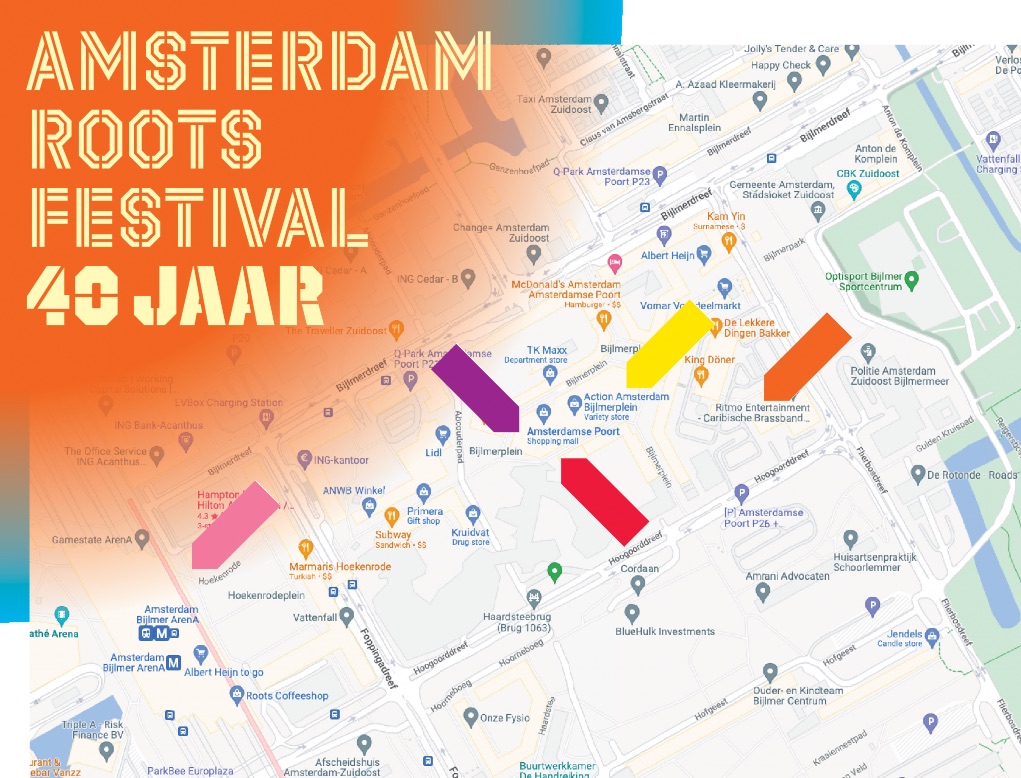 Currently, we have no future events.